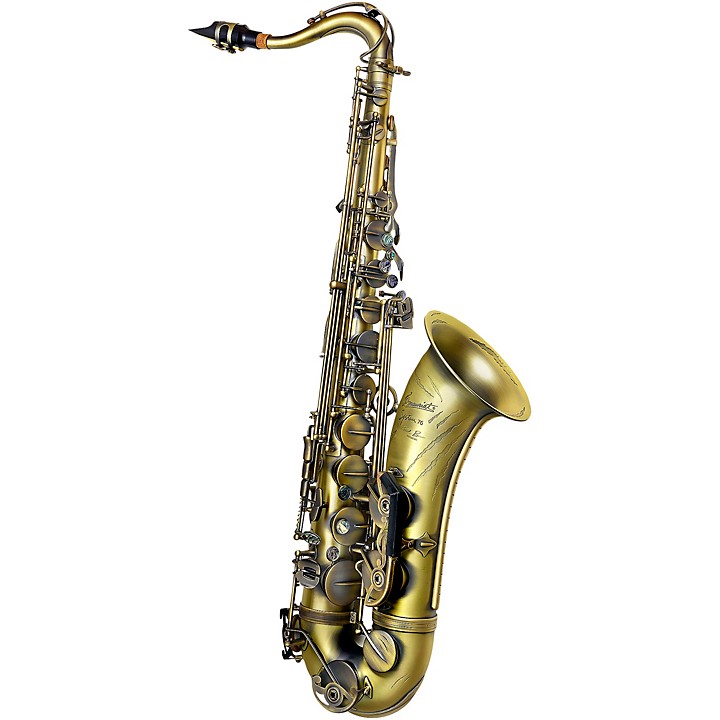 A one-of-a-kind sax with over 12 unique modifications.
The P. Mauriat System-76 Custom Derek Brown BEATBoX SAX is built to rock. Featuring over a dozen unique modifications by saxophone innovator Derek Brown, this one-of-a-kind instrument can create sounds on the saxophone you didn't know were possible. From percussive ring scratches, guiro effects and bell-poundings, to reshaped and added keys, the sky's the limit with the Custom Derek Brown BEATBoX from P. Mauriat.

Built to be played in all musical settings, the Derek Brown BEATBoX SAX comes with custom finger rings and is built with extra bow protection, extra bell ribbing, a 3-ring neck strap loop, built-in guiro, pants-guard "vibra slap," and more.

P. Mauriat contoured soft case is included.

Specifications
Key: Bb
Range: Low Bb to High F#
Body construction: Yellow Brass
Neck Design: Super VI
Bell Design: Enlarged Flare
Post Design: Fully ribbed construction
Springs: Blued Steel
Pads: Pisoni
Resonator: Metal
Case: P. Mauriat Contoured Soft Case
Features
Features over a dozen unique modifications
Yellow brass body construction
Custom finger rings, reshaped keys
Extra bow protection, extra bell ribbing
3-ring neck strap loop
Built-in guiro