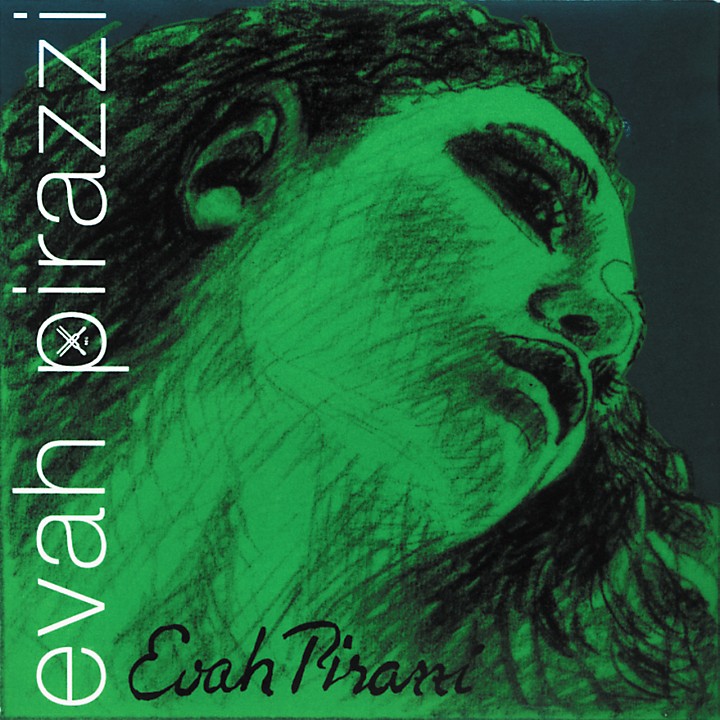 Offers the tone of gut strings with the advantages of a high-quality synthetic core.
Evah Pirazzi 1/2 - 3/4 Size Violin Strings have a synthetic fiber core that produces a complex, brilliant tone that is rich with overtones. These strings are extremely responsive and have an exceptional dynamic range. These expertly crafted strings will capture all the expressive nuances of the player. Evah Pirazzi strings are long-lasting, consistent, and are highly resistant to changes in temperature and humidity.

By working closely with professional musicians, Evah Pirazzi strings have been developed to function extremely well for soloists looking for a string with a full tone, but with a noticeable edge. Computer-aided manufacturing techniques with strict quality-control ensure they will perform at the highest level. Modern PIRASTRO strings set an industry standard.

Specifications
Choices:
Set: E Silvery Steel (ball or loop), A aluminum, D sterling-silver, G sterling-silver
E string also in goldplated carbon steel available
Straight or in envelopes (sets also)
Pirastro color code at the tailpiece end: black spiral on light green
Medium string gauges
E: 8.6
E gold: 26 8.6
A: 5.8
A chrome: N/A
D: 4.8
D aluminum: N/A
G 5.0
Features
Most intensive and brilliant
Widest possible range of dynamic and soloistic play
Solid warm tonal fundament
Voluminous and noble sound characteristic
Outstanding quick response
Delicate nuances also within the pianissimo range
Focused tonal presence
Optimal left hand feeling
Soft and immediately playable
Resistant to changes in temperature and humidity; enormous stability in tone
All strings are tuned for optimal set harmony