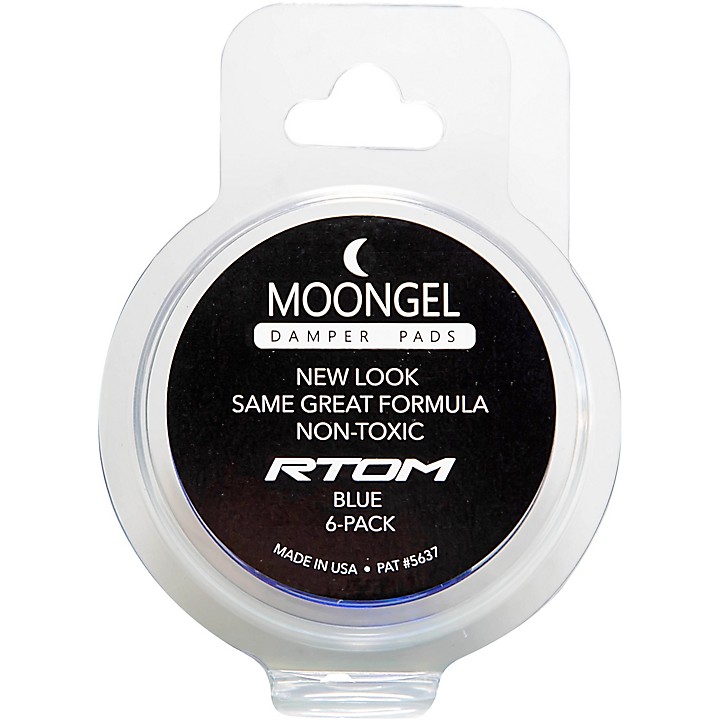 Moongel Dampening Gels effectively control unwanted overtones.
Enhance your drumming experience with the RTOM Moongel Percussion Dampening Gels. These innovative gel pads are designed to bring out the best in your drum sound by eliminating excess resonance and unwanted overtones. Whether you're a professional drummer, a recording artist, or simply someone who enjoys playing the drums, these gels are a must-have accessory.

The Moongel Percussion Dampening Gels are made from a transparent, self-adhesive material that can be easily applied and adjusted to suit your specific needs. With their non-toxic and reusable properties, you can use them on a wide range of percussion instruments, including drums, cymbals, and even auxiliary percussion. Simply place the gels on the desired spot and experience an immediate improvement in your drum's tone and clarity.

Upgrade your drumming arsenal with the RTOM Moongel Percussion Dampening Gels and unlock a world of sonic possibilities. From live performances to studio recordings, these gels ensure that your drums sound their absolute best every time you play. Take control of your drum sound and elevate your playing to new heights with these exceptional dampening gels.