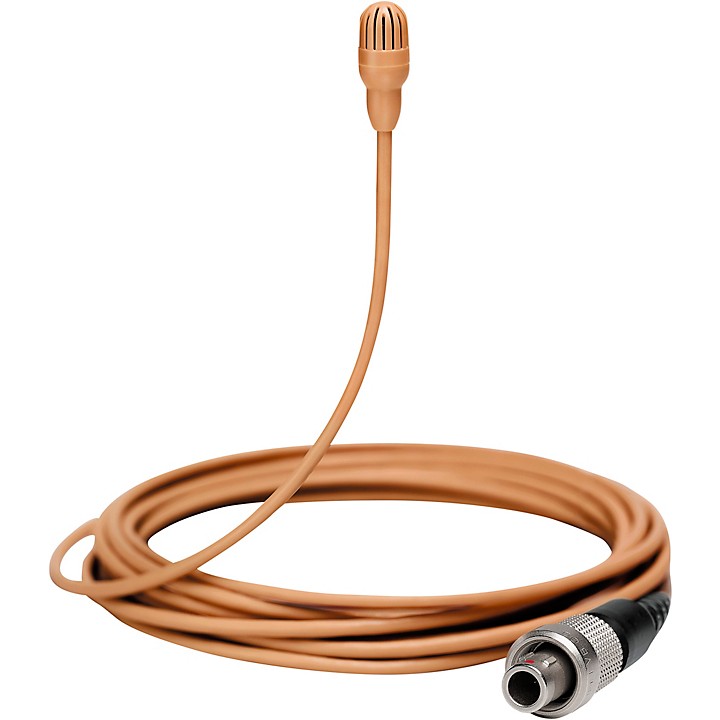 Ideal low-profile microphone for theater applications.
TwinPlex™ TL46 offers unmatched signal-to-noise, superior natural sound quality, and a high sensitivity output. Perfect for dialogue and medium SPL applications, the TL46 also features an ultra-durable 1.6 mm paintable cable, interchangeable moisture-resistant frequency caps with both LEMO and TA4F (TQG) connector options. It's the premium choice when the message needs to rise above the noise.
Features
Ideal for a variety of theater, film, broadcast, and live TV applications
Twice the surface area of other subminiature microphones for pristine, natural response and robust low-frequency response due to the patent pending dual diaphragm design
Improved off-axis consistency yields accurate reproduction regardless of vocal source position or movement
Best-in-class low self-noise and dynamic range for cleaner audio production
Interchangeable sweat- and moisture-resistant frequency caps prevent sweat-outs due to an invisible syperhydrophobic nanoscopic coating
Paintable 1.6 mm cable that is immune to memory effect and kinks
Dual redundant ground in cable serves as secondary shield for longevity
Natural sound signature with high sensitivity, available in White, Tan, Cocoa, Black
Connectors: LEMO, MTQG/TA4F
WARNING: Cancer and Reproductive Harm www.P65Warnings.ca.gov.