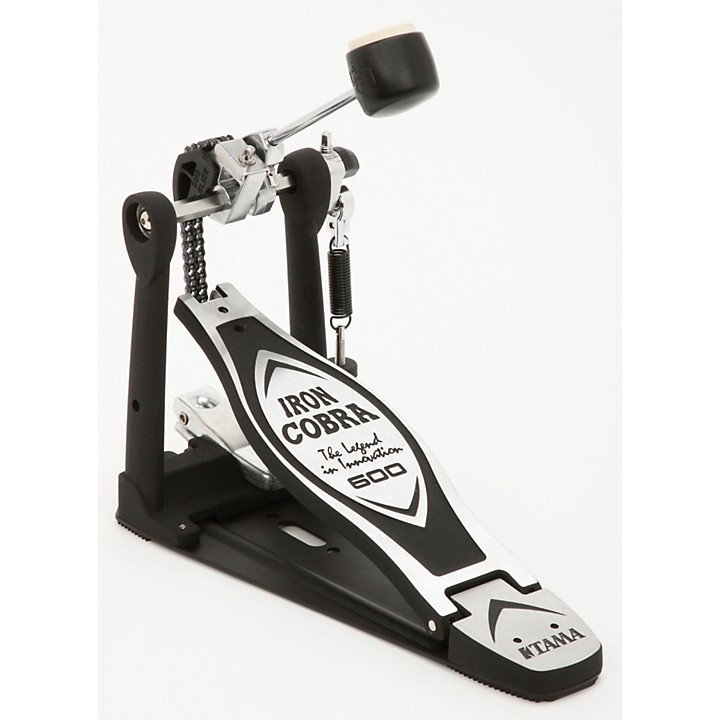 The next evolution of Tama's Iron Cobra hardware series.
The Iron Cobra 600 series by Tama are a new addition to the Iron Cobra family. Its most unique feature is a changeable cam. Called the "Duo Glide Cam," it allows simple adjustment between a "Power Glide" cam for power and speed, and a true round "Rolling Glide" sprocket for smooth consistency. Drummers can choose the appropriate action based on playing style, musical environment, and personal preference.

Iron Cobra 600 series pedals also feature a newly designed hinge for precise footboard action, and the "Speedo-Ring" rocker cam with a smooth ball bearing. Additionally, this pedal bears the same heavy-duty Double Chain Drive as 900 series Iron Cobra pedals. This chain offers smooth, accurate action.
Features
Duo/Rolling Glide cam for easy adjustment and smooth, consistent stroke
Double Chain Drive offers power and accuracy
Newly designed hinge provides greater precision and durability
Speedo-Ring reduces friction by replacing the conventional nylon rocker with a built-in, high-quality ball bearing