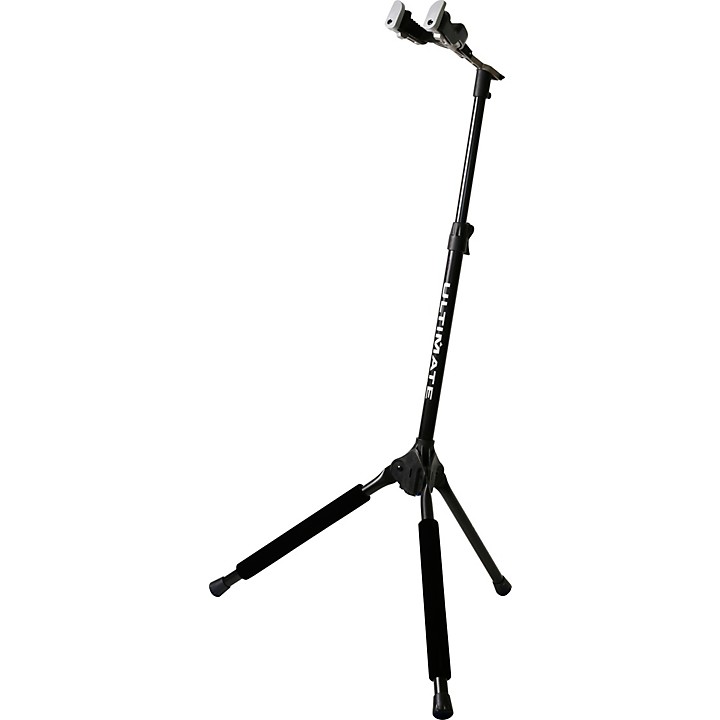 Lock and unlock at the touch of a button.
The GS-1000 Pro+ is part of the Ultimate Support Genesis Series Plus guitar stand line, and features locking legs and a self-closing yoke security gate. It is a road-ready must-have for performers, delivering innovative features like their patented leg-locking system for stability. A simple, yet smart. push-button lock mechanism at the bottom of the shaft gives you unprecedented ease for locking and unlocking the stand making setting up and teardown a breeze. The GS-1000 Pro+ also comes with the same self-closing yoke from their popular GS-1000 Pro guitar stand, the same reliable adjustable height-locking latch, and the same protective padding. Basically, what we're saying is that when your guitar is resting in the arm of the GS-1000 Pro+, you can rest assured it's safe and sound.
Specifications
Dimensions Folded: 4 x 21.5"
Weight: 3.6 lb.
Features
Self-closing
Weight-sensing yoke
One-button leg-locking system
Height adjustable: From 33 to 45.5"
Folded Size: 4 x 21.5"
Super stable and portable
Friendly to your guitar's finish