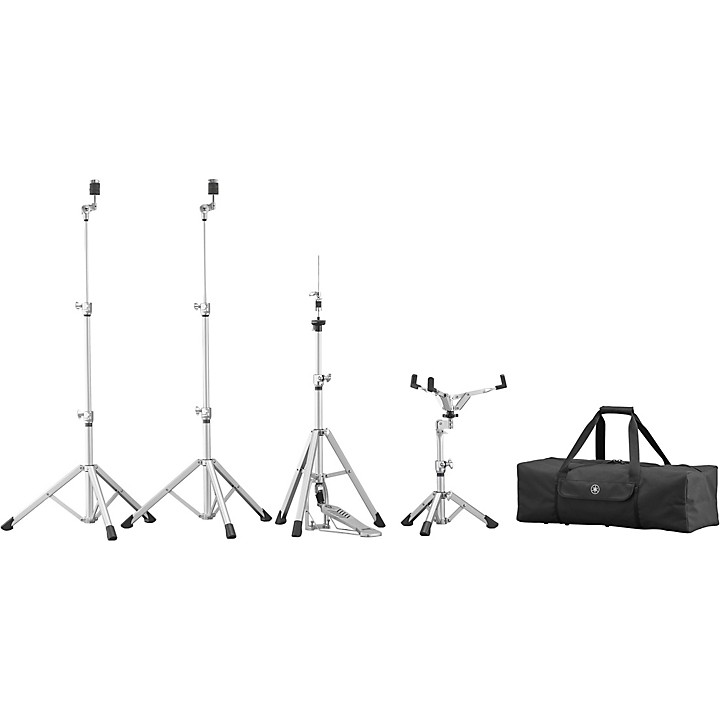 Aluminum hardware designed for easy transport.
Yamaha's new HW3 Advanced Lightweight Hardware Pack is portable and compact, so you can painlessly transport your gear to shows, rehearsals and the studio.

This modern-style hardware is made of aluminum with standard diameter tubing that also works with Yamaha System Hardware, offering a 25–34% lighter option compared to most standard hardware.

It includes two CS3 cymbal stands, one SS3 snare stand, one HHS3 hi-hat stand. The ensemble comes with a convenient carrying case designed to hold all pieces, as well as most drum thrones and bass drum pedals.
Features
Exclusive Yamaha hardware design ensures reliability and noiseless transfer
Yamaha System Hardware compatibility with all-cast aluminum pipe clamps
Fingerprint and scuff-resistant, satin finish that never oxidizes
Easy setup and compact storage with offset tilter and micro gears
Durable non-slip, channel-track feet
Durable, padded carry case large enough to hold a standard throne, foot pedal, floor tom legs and tom holder