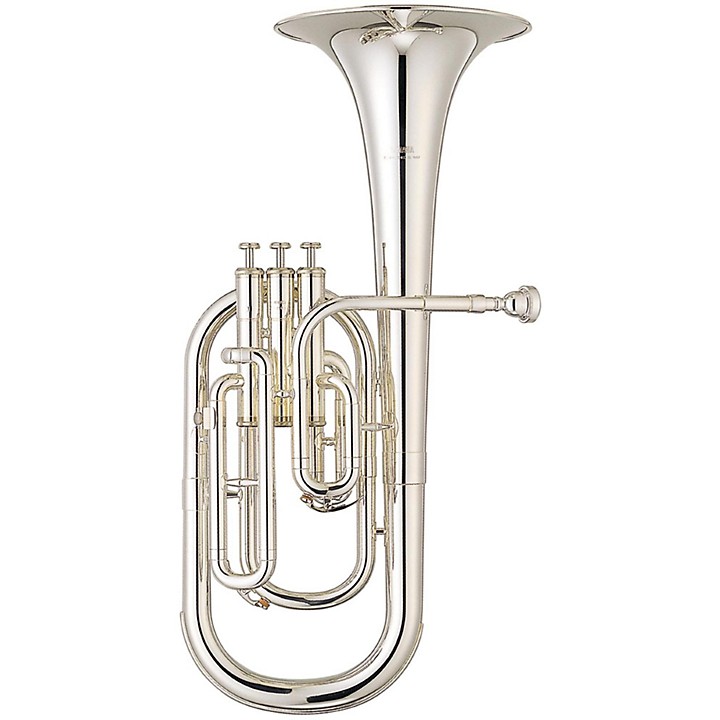 Quality Alto Horn!
The quality of Yamaha instruments is known the world over. Their alto horns are no exception. Consistent, durable construction gives this alto horn execllent response and reliable intonation, while being extremely easy to play.

The YAH203 Eb Alto Horns

An excellent intermediate instrument

Durable construction, combined with the type of sound needed to perform the necessary role in the brass band setting, make the 203 an excellent choice.Pistons
Three nickel-alloy nickel-plated pistons resist corrosion and are durable.

Hand-lapped valves and pistons

Hand-lapping is a time-consuming finishing process which results in an airtight valve/piston fit for noiseless, responsive action

Pressure formed tubing

Perfectly rounded tubing results in less turbulence and a smoother air flow, thus allowing for an excellent scale and reduced resistance.

Laser-fused pluzuma welded bell

A high-energy laser fuses the brass together for a virtually seamless bell which allows continuous even vibrations.

Features
Key: Eb
Bore: .462-inch
Bell: 8-inch Two-Piece
Bell Material: Yellow Brass
Bell Position: Upright
Valves: Nickel-Plated Piston Valves
Number of Valves: 3
Valve Position: Top Action
System: Non-Compensating
Features: Gold Brass Leadpipe; Laser-Fused Pluzuma-Welded Bell
Case: YAC AHC-33 Plastic Shell Case
Mouthpiece: 37C4
Finish: Lacquer, Silver