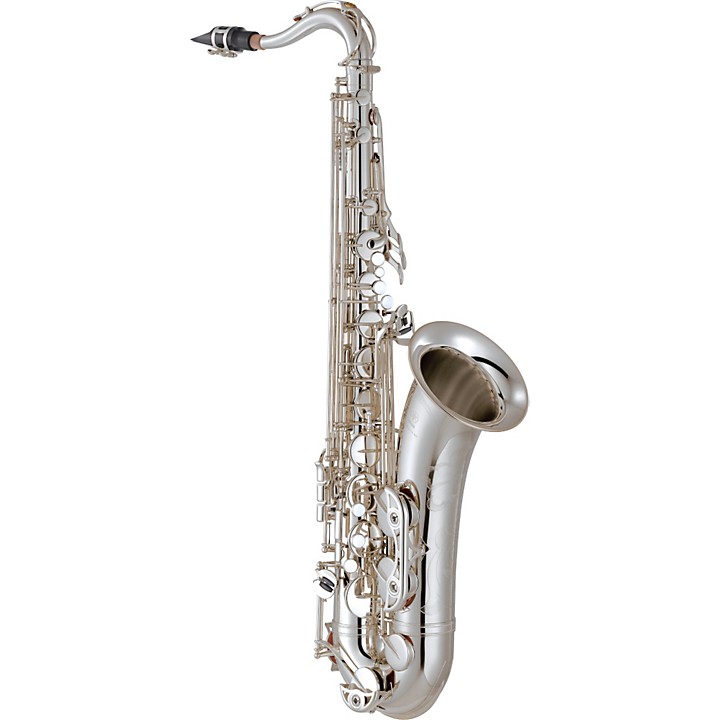 Revamped workhorse tenor sax.
The YTS-62III Professional tenor saxophone is engineered to deliver a powerful yet nuanced tone for jazz, classical and contemporary music. Yamaha has been crafting premium wind instruments for over 50 years, and their expertise results in a tenor sax with stunning resonance, intonation and playability. Its two-piece bell creates a focused tone that projects with intensity in any setting. Gold lacquer finish gives the YTS-62III a classic look, while enhancing the warmth of its sound. Music & Arts is proud to offer this professional-grade tenor saxophone with a variety of convenient financing options to suit any budget.
Redesigned Neck and Mouthpiece Provide Enhanced Response
The redesigned 62 style neck with Its narrower promotes fast response and greater control. The mouthpiece has been reshaped for an embouchure that feels natural from the first note. These enhancements let musicians focus on their creativity.
Durable Build Quality Built to Withstand Rigors of the Stage
Yamaha constructs the YTS-62III from durable brass that retains its resonant properties through years of regular use. Gold lacquer or silver plating adds an attractive finish while protecting the instrument from corrosion. Pads, springs and felts are high-quality to prevent air leaks and ensure consistent intonation and quick action. Sturdy keywork moves smoothly and securely for precise fingering. The YTS-62III is a tenor saxophone built to handle the rigors of practice, recording and live performance with reliability.
Vintage-Inspired Sound Meets Modern Playability
Yamaha's 62 series saxophones are renowned for a full, complex tone inspired by vintage American designs. The YTS-62III continues this tradition with a sound that is bold yet refined. Its tapered tone holes and redesigned bell create vibrant overtones and a wide dynamic range. An adjustable thumb rest and tilting Bb spatula key provide modern playability enhancements for effortless fingering. The YTS-62III fuses nostalgic tone with contemporary ease of use that inspires musical creativity.
Specifications
Auxiliary Keys: High F#, Front F
Key buttons material: Polyester
Bell Decoration: Hand engraved
Thumb hook: Adjustable
Key: Bb
Included Accessories: Mouthpiece TS4C, Case TSC-600E
Features
High F# and front F key
Tapered tone holes for accurate pitch and projection
Two-piece bell for rich tone
Blue steel springs for quick key action
Adjustable thumb rest for comfort
Pisoni pro pads for airtight seal and resonance
Lacquered brass body for durability
Includes mouthpiece, ligature and cap