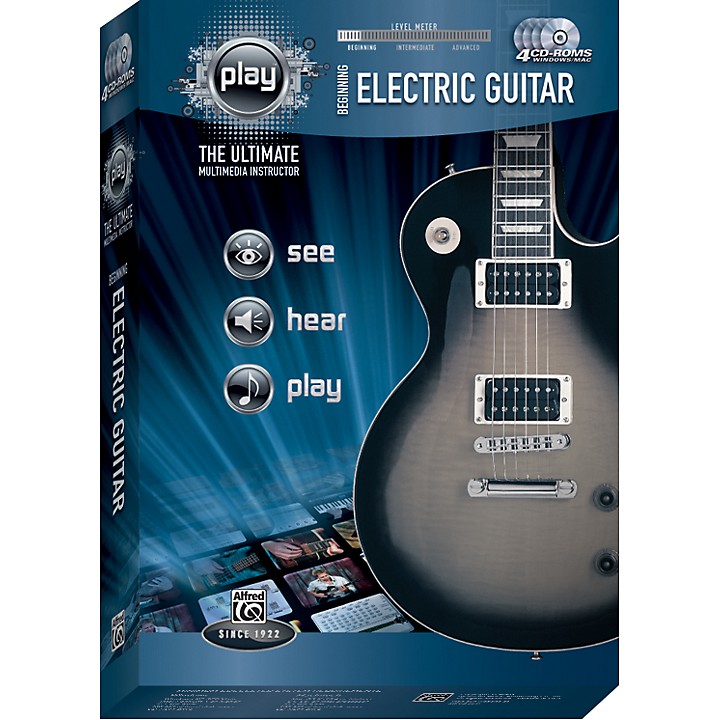 Learn to play electric guitar with this comprehensive, visual learning tool.
The Alfred Play Series Beginning Electric Guitar CD-ROM brings you a high-quality video with expert guitar instructors. It will help beginners traverse the initial hurdles to learning electric guitar basics. The instructional CD-ROM format allows you to watch the techniques you are learning as many times as you'd like, and encourages you to focus on the importance of play in the learning process.

The Alfred Play Series has nailed down the needs of today's musician with lessons you can use anytime and anyplace. It's more convenient than private lessons, yet just as extensive. The high-quality video of expert instructors will help players of all skill levels, from beginners and "weekend warriors" to advanced students and pros. Whether you're into rock, jazz, blues, folk, country, or a little bit of everything, the PLAY series has all the resources you need at the click of a button.
Features
High-quality video of expert instructors
On demand lessons
More convenient than private lessons, yet just as extensive