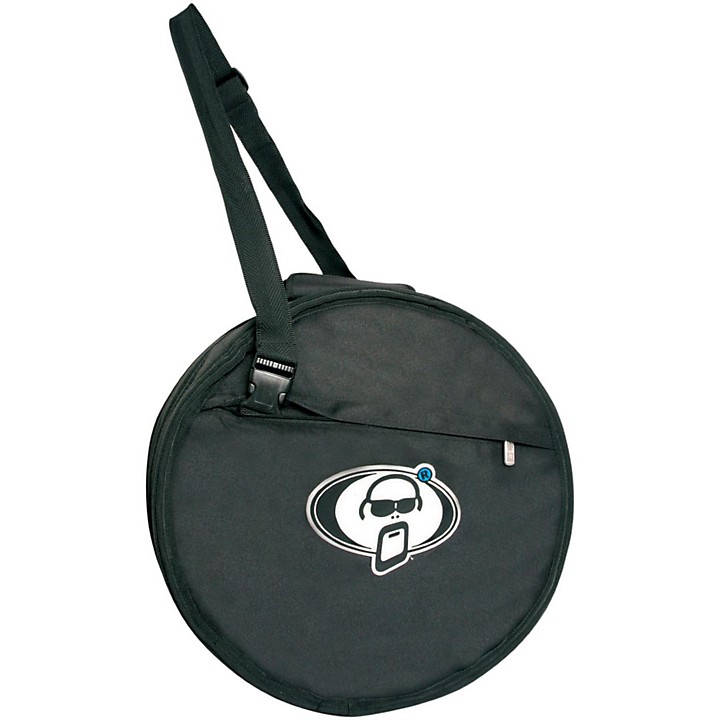 With Protection Racket cases, you just zip your drums and go!
Amazingly strong cases from Protection Racket, these cases include a thick fleece lining to keep your drums extra safe. The outer cover is extremely strong and durable and the fleece inside makes sure your drums are kept safe at all times. This bag measures 14" in diameter by 5-1/2" deep.

Using Protection Racket's unique Propadd foam for it's shock resistant characteristics, the cases are rugged in construction and lightweight in design. The cases use clever internal dividing system to create a flexible number of compact, snug compartments to separate the individual components of the kit. From wires to pedal and drum brain to drum pads, Protection Racket have created exclusive cases which will keep everything organized, protected, and stored in a compact way.

Protection Racket musical instrument cases are designed, developed and road tested by gigging musicians who appreciate exactly what's required from an instrument case. Virtually weightless transportation and effortless to use one piece construction with maximum protection. At the end of a gig, you've no need to muck about with lids, buckles and straps.