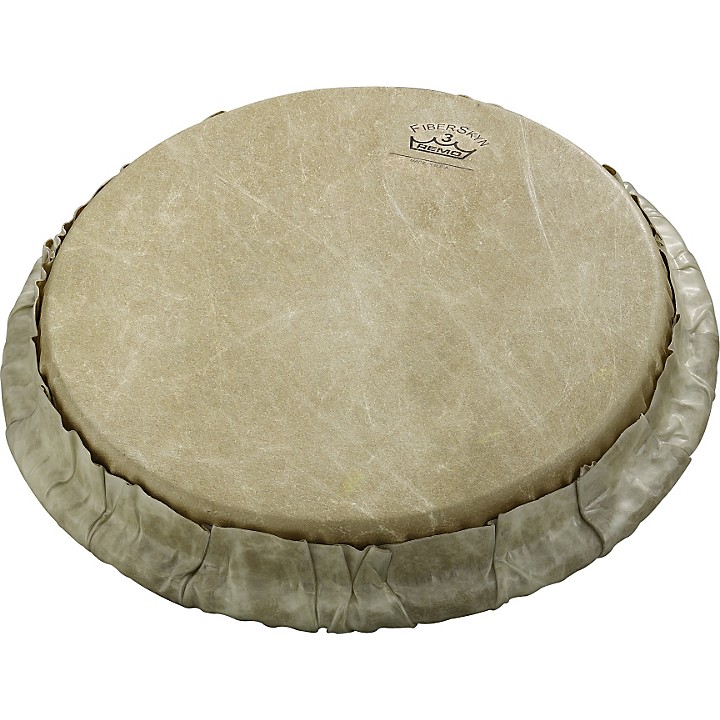 Hand drum equipment that blends tradition and technology.
Remo's patented tucked drumheads are a major breakthrough in drumhead technology that is without equal in the industry, and has been lauded by top players as the best alternative when replacing rawhide natural heads for congas, bongos, and djembes.

The original glue crimplock channel FiberSkyn 3 has long been the choice for top percussionists like Karl Perrazo of the Santana band and Poncho Sanchez because of its high overtones and projection qualities. The Tucked FiberSkyn 3 drumhead still has the original tone qualities and added durability with Remo's patented tucked construction.

Remo's tucked heads technology is a process in which the film is wrapped around a steel insert ring just as animal skins are "tucked" around flesh hoops. Remo has created a more durable drumhead that can withstand extremes of tension that are needed for many of world percussion instruments.
Features
FiberSkyn 3
M9 type tucked
F3 film on 7.15" diameter head
F4 film on 8.50" diameter head